A Paper Explaining Why Hythloday's Ideas of a Good Government Wouldn't Work for a Renaissance Monarchy.
Utopia Book 1:
Just a standard paper, 500-750 words. Double spaced.
Intro paragraph, 3 supporting, and then a conclusion paragraph.
ONLY use info from Utopia BOOK 1, not from book 2. Locate 3 ideas that Hythloday defines as a good government and analyze why his ideas could never work in a Renaissance monarchy like England. Ask yourself this question to generate a thesis: What are 3 of Hythloday's ideas that could never work in a monarchy? Then explain why.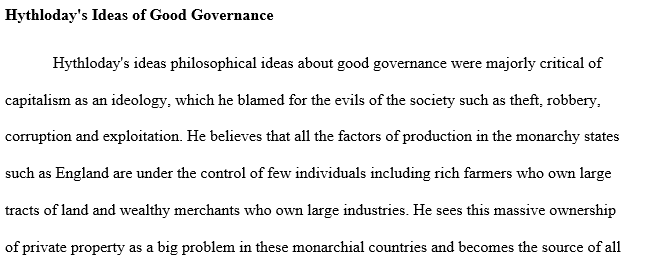 777 Words
APA